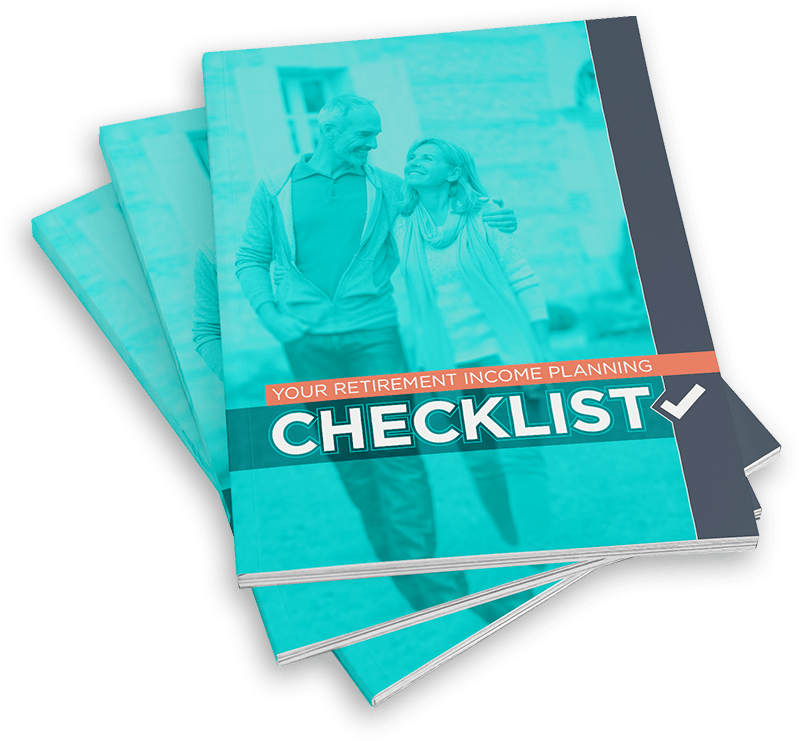 Explore 10 topics to prepare for retirement
"Your Retirement Income Planning Checklist"
24 pages of thought-provoking guidance aimed at helping you assess your current strategy, including:
• How to plan for a long life
• Why you may need a housing plan (or two)
• Planning for health care and long-term care assistance
As a federal program that offers health insurance to retired individuals, Medicare is a part of nearly all Indiana resident's retirement plans. It is also a source of confusion and frustration for many people, as navigating the complex program can be challenging. With numerous options within the system, crafting the right Medicare strategy can be an unsettling task.
Navigating the Medicare program is difficult without a thorough understanding of the parts, coverage levels, prerequisites, costs, and providers. With medical coverage a vital part of an effective retirement plan, Creative Financial Group has formed strategic partnerships to address our client's Medicare needs professionally.
We are pleased to have teamed up with the experts at AE Medicare Solutions to ensure all your Medicare questions and concerns are accurately answered. These comprehensive services enable our clients to effectively access Medicare coverage that coincides with their overall retirement plan. They will guide you to make the right decisions about your health coverage and ensure your needs and budget are respected.
Ready to take the next step?
Schedule Your 15 Minute Discovery Call
Having an advisor that you can depend on to help you transition into the Medicare system has tremendous benefits. Creative Financial Group has put together a professional network that will help you maximize your Medicare benefits while keeping your premiums as low as possible.
Our experts will help you determine your eligibility for Medicare and ensure you access all the coverages you require without paying unnecessarily for anything. With our help, you can be sure to have no lapses in coverage, and you will know exactly how much you will be paying for access to prescription drugs, facilities, and doctors.
By partnering up with AE Medicare Solutions, Creative Financial Group delivers its clients premium advice to help them navigate the confusing Medicare system. Their professional recommendations will help simplify the Medicare process and guide you to a stress-free retirement in which you can feel confident your medical needs are addressed.
The AE Medicare Solutions advisors have an in-depth understanding of the system and will help you determine if you should receive your benefits through Original Medicare or Medicare Advantage. They will evaluate whether you are entitled to coverages premium-free or require supplemental coverages. Their expertise provides our clients access to greater options at much more affordable premiums. All their advice is customized for each client to meet their unique medical and financial needs for retirement.
If you are finding it challenging to navigate Medicare, you are certainly not alone. Our goal is to simplify the process and help our clients better understand the program and its benefits. Supported by professional advice, we deliver our clients a superior service experience they can trust.
Medicare is the health insurance program provided by the US federal government for people aged 65 and older and those with certain disabilities. There are four main parts of the federal Medicare program. Part A includes hospital insurance, and Part B is medical insurance; together, these two parts are known as Original Medicare, the most basic coverage accessible. Part C is referred to as Medicare Advantage, and it includes all of Part A and B and may provide additional benefits to create more customized medical coverage. Finally, Part D offers prescription drug coverage.
Creative Financial Group and our partners will guide you through the Medicare application process, select the appropriate coverages, and ensure your monthly premiums are manageable. We pride ourselves on alleviating stress for our clients and ensure their retirement transition is seamless.
Ready to take the next step?
Schedule Your 15 Minute Discovery Call
At Creative Financial Group, our asset protection managers have extensive experience in recommending the most appropriate form of protection for each of your assets. One of the most powerful and diverse approaches is the utilization of trusts to safeguard one's wealth.
Asset protection trusts offer security without loss of control. Your assets are transferred to the trust, separating ownership from you. However, you still receive all the benefits of the assets and can manage them through the trustee. The complex structure of trusts makes them nearly invincible against creditors and claimants, hence their popularity as an asset protection strategy.
There exist a variety of trust structures, including both domestic and foreign (or offshore) trusts. As complex financial vehicles that require accurate administration, a highly skilled team of individuals and professionals are needed to structure trusts properly, that's where we come in.
To optimize asset protection, it needs to be appropriately integrated into one's overall financial plan. Our firm provides comprehensive financial guidance that will enhance your investment strategy and preserve your wealth for your future.
To ensure that all your asset protection plan details are addressed, we have established an extensive professional network of experts in related support fields. Our resources include accountants, tax specialists, lawyers, insurance providers, and other experts. Our seasoned team comes from various backgrounds positioning Creative Financial Group to deliver expert asset protection advice.
Our clients include a range of professionals, executives, and individuals who hold prestigious positions giving us valuable insight into the most effective methods and techniques to defend one's wealth. We specialize in curating the right combination of financial products and structures depending on one's situation. Our practices are always entirely compliant, and we never encourage illegal acts such as perjury or concealment.
Ready to Take The Next Step?
For more information about any of the products and services listed here, schedule a meeting today or register to attend a seminar.