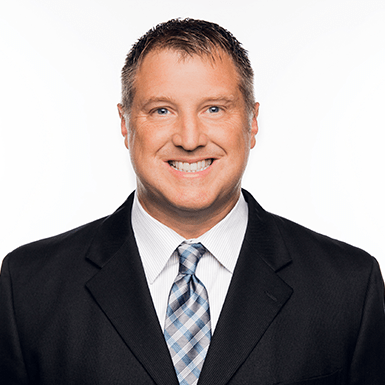 Kurt Supe, CPA
Senior Partner and Co-Founder
Kurt Supe became interested in the investment industry through the help of his grandmother, who assisted him in researching and purchasing blue chip stocks and then watching them grow over time. He now has nearly 20 years of experience in the financial services industry.
After graduating from the University of Kentucky with a bachelor's degree in finance, Kurt entered the world of finance with 5/3 Bank. He quickly discovered the benefits to his clients of becoming an independent financial advisor. In 2003, Kurt partnered with John Culpepper to form the business now known as Creative Financial Group. Kurt and John are now free from sales quotas and product placements and can serve clients in the manner that best suits their individual needs and goals.
In his quest to offer his clients the best service and breadth of knowledge, Kurt obtained a license as a Certified Public Accountant (CPA). He views continuing education as instrumental to being able to provide his clients with the best financial advice and informed recommendations.
Kurt is a contributor for WIBC radio and has appeared on a number of other local media affiliates, including ABC, CBS, FOX and NBC.
Kurt is an accomplished speaker and has given presentations to many diverse groups, including:
INCPA (Indiana CPA Society)
ITPA (Indiana Tax Practitioners Association)
IACAC (Indiana Association for College Admission Counseling)
Public and private seminars and insurance sales presentations
A resident of Indianapolis, Kurt is happily married and has two children and a dog. His family enjoys going to Kentucky Wildcat football games (where Kurt is famous for sacking Peyton Manning). He also enjoys hunting, fishing and cooking.
Ready to Take
The Next Step?
---
For more information about any of the products and services listed here, schedule a meeting today or register to attend a seminar.